Hello everyone! I hope you all had a great week and are enjoying your Saturday off! It's been a busy week, but nonetheless, here's another post for you! I'll start today's post off with a little backstory.
Today, I was introducing myself to a new student in my Spanish class, and her name was Helen. We talked for a bit, and we both were getting to know each other. After that class ended some girls in my class informed me that the girl was attempting to flirt with me, which I thought was quite funny. I don't for sure whether that's true, but it did get me thinking. Had I not been confident, I probably wouldn't even know whether a girl is or isn't interested in me, and additionally, I would've missed out on meeting a really cool person. This is what inspired me to write about confidence!
Today's post is going to be aimed to everyone, guys and girls, because confidence is an AWESOME thing to have, and it can help everyone throughout their lives. So without further ado, let's get into it shall we!
#1: Groom Yourself/ Dress to Impress
This is probably a weird one, but it's true. How much better do you feel about your self after a shower, or a haircut? And don't get me started with how you feel when you're dressed up and really feeling yourself? Trust me, it may not feel like it really affects you, but IT DOES, and it affects the way others view you as well.
#2: Stand Up Straight
Make your presence KNOWN! Standing up straight makes you look like a leader, and people naturally gravitate to people with leadership potential. This applies to EVERYONE no matter how short you are, if you stand up straight, people will listen, and knowing that people are seeking your leadership or advice will boost your confidence.
#3: Smile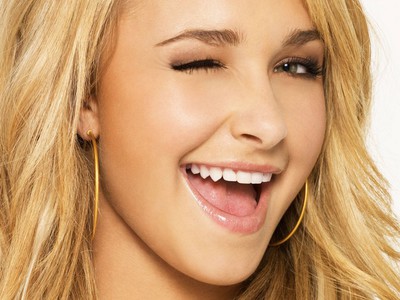 Smile some more! When you smile, you're letting others know that you are friendly and more people are likely to approach you, and are willing to talk to you than if you're constantly frowning. If you aren't much of a smiler, get some practice in the mirror. Over time, you'll begin to feel confident about your smile, and you'll start to smile a lot more, and we all want to see that smile 😀😀😀😀.
#4: Change up some of your habits
We all have that ONE really bad habit. But why don't you replace that habit with something better? Instead of being a couch potato, walk around for a few minutes, or instead of scrolling through your Instagram feed, read 5 pages of a book. When you change your bad habits and replace them with better and more productive ones, you'll start to feel a lot better about yourself and what you can push yourself to do, and discover new things about yourself!
#5: Exercise
This is probably the LAST thing you wanted to hear, but this is a REALLY effective way of increasing your confidence. Not only is it important to take care of yourself in general, but you'll also be improving your physique and looks, which will naturally boost your self confidence.
#6: Educate Yourself
The more you know, the more confident you are! It's as simple as that! Go out and seek more knowledge about yourself, and the world around you. Feeling like you know things that others don't does wonders in boosting your morale and confidence, and additionally, it's great to learn more about the world we live in.
#7: Be Positive
Lastly, be positive! Confidence exudes from those who are optimistic, and see all that life has to offer. Instead of seeing things as bad or unfortunate, start seeing things in a new light, and see the good in things! I know, easier said than done, but hey, it's 100% worth the effort.
That's all that I have for you all today, I hope you enjoyed this post, and I encourage you all to go out and try out these tips for yourselves, and integrate them into your daily life. Thanks for reading, and I'll see you all in the next post, peace ✌️✌️
Continue Reading